The downtown Raleigh Hibernian location on 311 Glenwood Ave was established in May 2000. It quickly became a staple in the Glenwood South district, a popular dining and nightlife destination in downtown Raleigh for over twelve years. Despite suffering from a devastating fire in December of 2012, we opened our newly renovated doors and were thrilled to be back in the community. The redesigned pub proudly offers floor-to-ceiling windows that open onto Glenwood Avenue, multiple bars, a second-floor patio, and a bar area overlooking downtown Raleigh.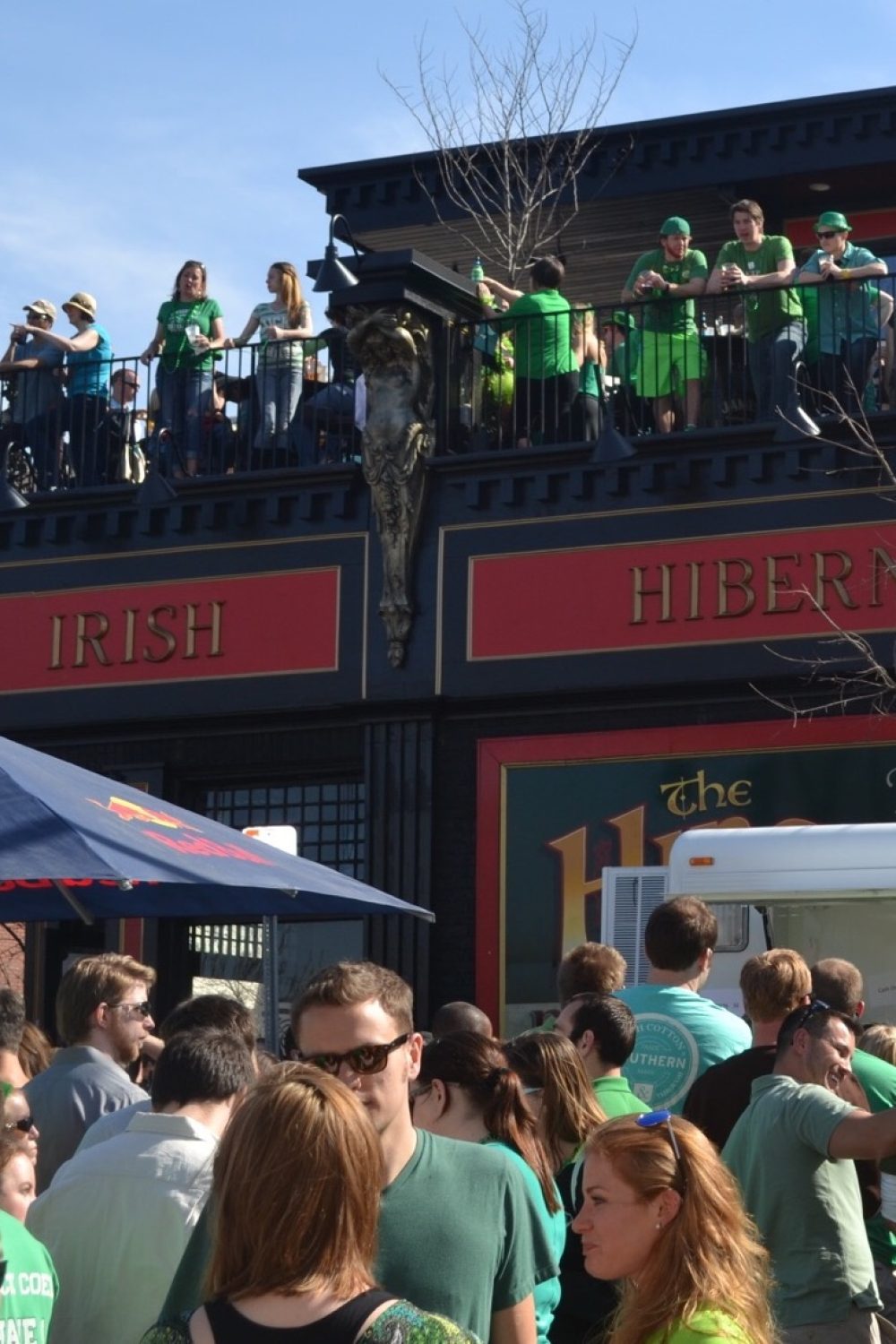 Hibernian derives from the Latin term Hibernia, which means "one who comes from Ireland" or "cold, wet land." The Hibernian Pubs were aptly named, as we wanted to bring a wee bit of Ireland to the Triangle.
The Hibernian Restaurants & Pubs celebrate the old world flavor and the new vibrancy of Ireland. Carrying on with Irish tradition, we offer an atmosphere that infuses the alluring and relaxing nature of an authentic Irish social club and the warmth of a Gaelic home kitchen.
All of the locations bring the traditional Irish pub experience to the Triangle. Our dark wood interiors, full of cozy nooks and beautifully sculpted bars will transport you into Ireland. We proudly cater to all walks of life here in North Carolina. On any day you will find families, friends, sports fans, and professionals who are all visiting us to talk, debate, laugh, drink and eat. No matter the reason, when you are at Hibernian, you'll always feel like a local in our pub.
Complimentary wireless internet is provided at all locations as well as spaces to host private events.